I may be a bit biased when it comes to Germany. After all, I ended up leaving my home country to start all over again here… And I have to say this happened not only because I got married to a gorgeous and amazing german guy. The country ended up pulling at my heartstrings with its breathtaking nature, history and tasteful beer. Well, let's be honest, the good beer was very convincing! And there's more. Being a wedding photographer, I just can't get enough of the inspiring wedding venues in Germany.
Whether you say 'I do' in a magic library or at the the foot of Germany's tallest mountain, the country will present you with a couple of the most outstanding places around the globe. So, I decided to narrow down 11 of the most beautiful wedding locations in Germany for you. If you live in this amazing country or are looking for a venue to elope or for your destination wedding, these locations will definitely provide unique  inspiration! So check them out :)
1. Wallbergkircherl, Tegernsee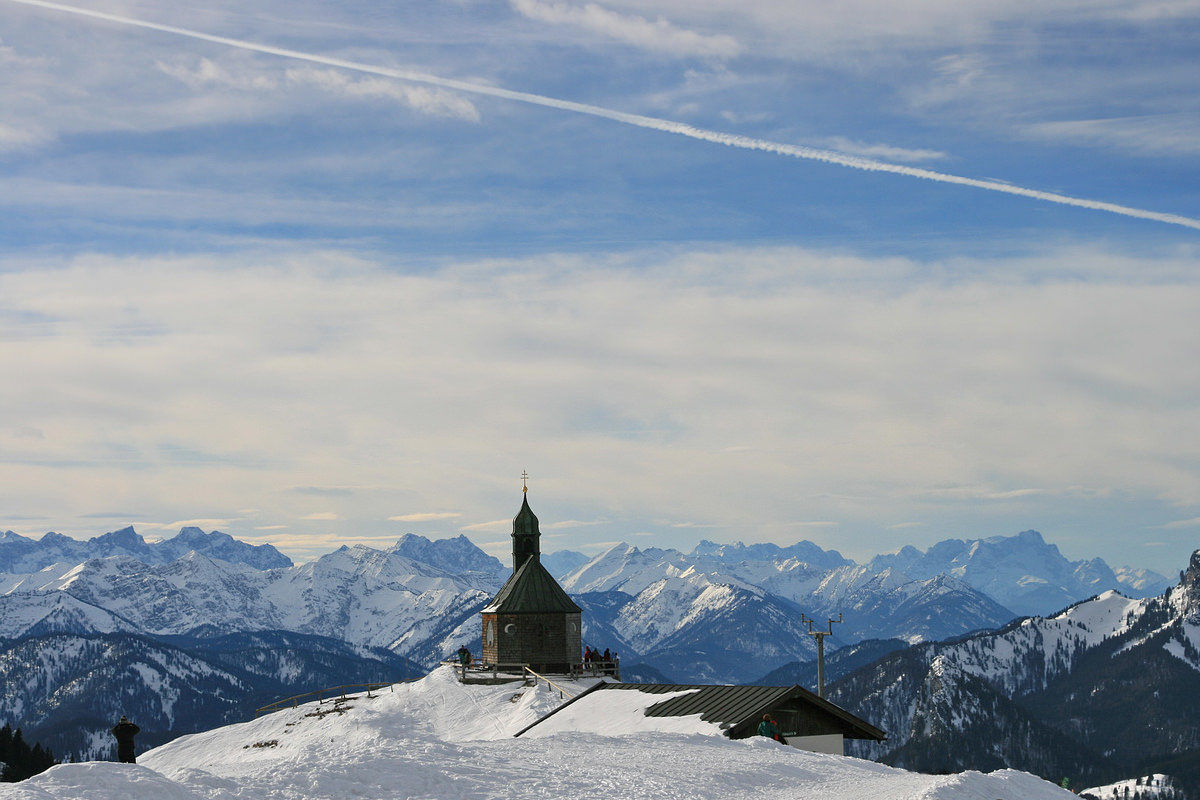 Wow! This was the first thing that came to my mind when I saw this church. In Tegernsee, south of Munich, you can find this small church and one of the most beautiful views in the country. With mountains as backdrop, the official ceremony can be held in this chapel, and followed by a romantic tour in the city. No extravagance, or expensive venues. This place is perfect if you are looking for a wedding venue in Germany to have a intimate wedding. The romantic landscape around Tegernsee has inspired Hedwig Courths-Mahler to more than 200 romance novels. You can surely imagine why!
2. Wiblingen Monastery, Ulm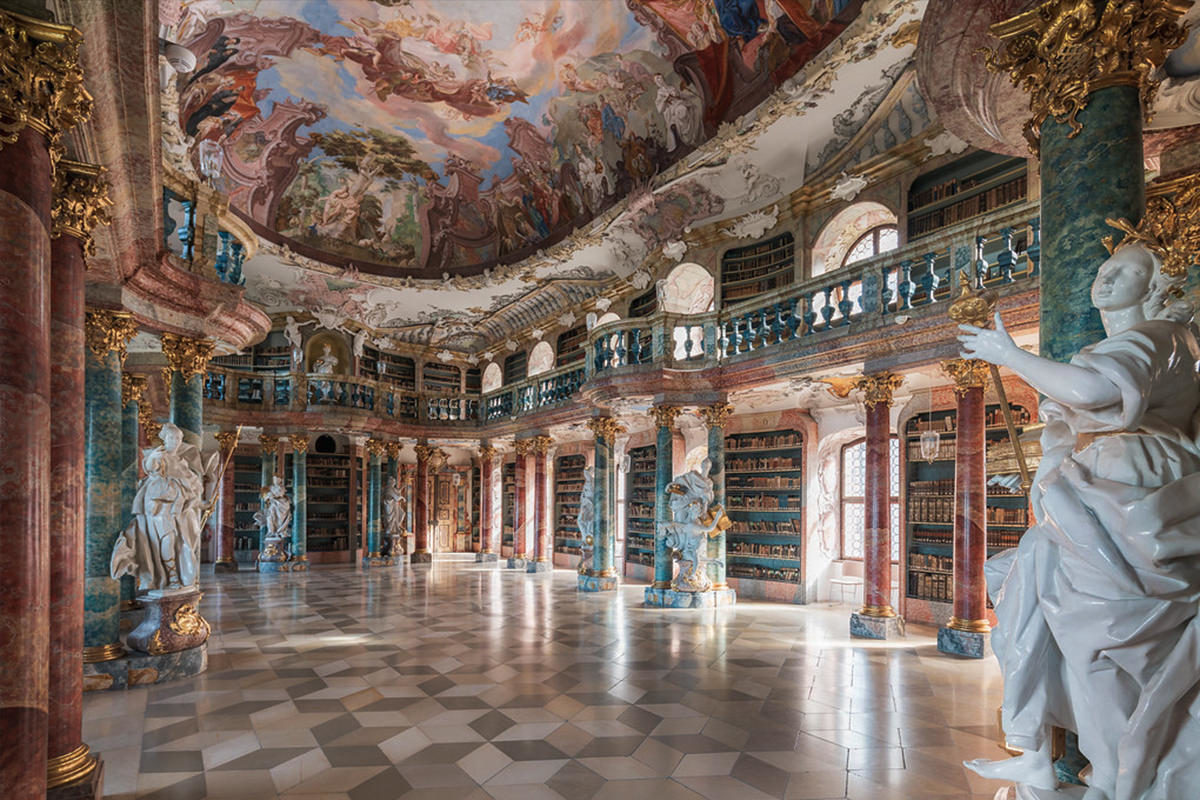 This venue is the ideal location for your fairy tale nuptials. Its elegant, charming and magic library hall could justify its appearance in a Disney movie. It is also possible to use the baroque courtyards as the place for your standing reception or the gorgeous church to have the ceremony. But the library is definitely my favorite! The website describes it as "one of the finest examples of Rococo architecture" and they are completely right. Who wouldn't want to get married in this magical place? Take a look and be convinced!
3. Ladü, Dusseldorf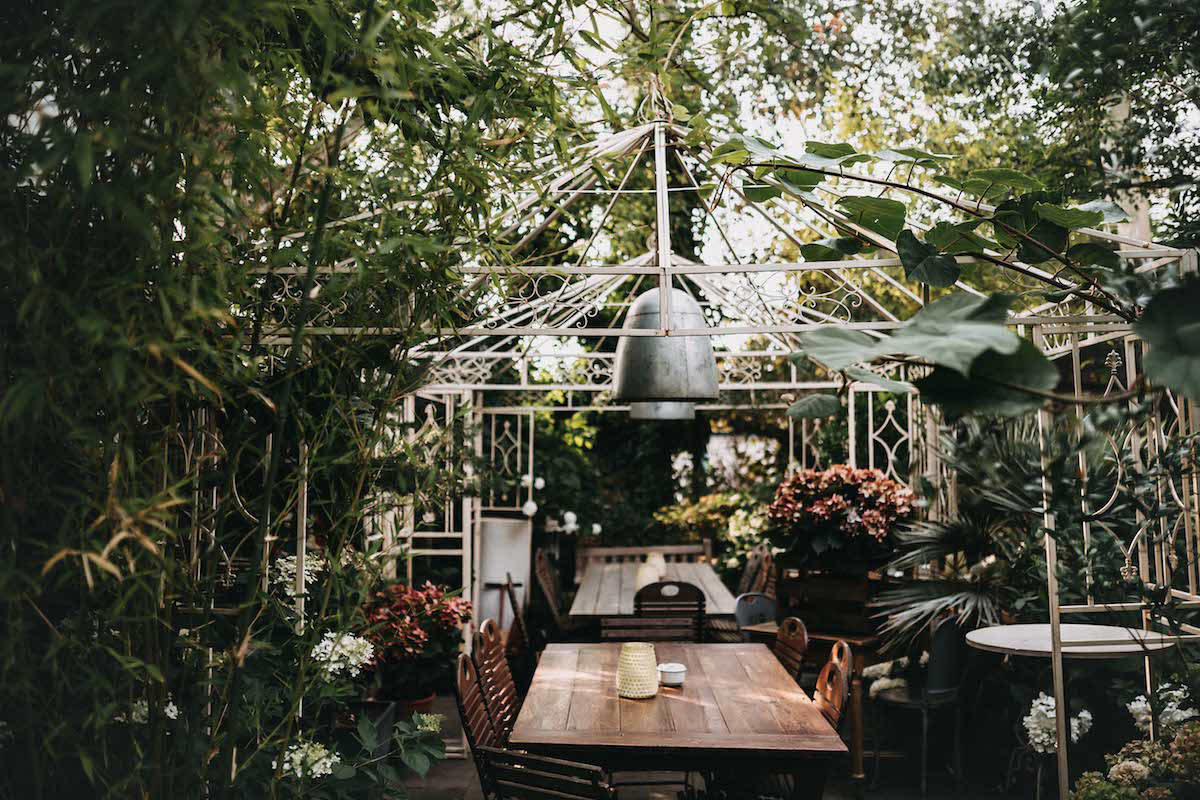 It's hard to describe this stunning wedding venue in Germany… But if I would choose just one word: "home" would be it. This amazing location provides the perfect sense of intimacy to your big day, making you feel like this place was made for you. It has everything you need: an enchanted garden, a creative cuisine and furniture with different styles. If you are looking for a place to have dinner and then party all night long this is the perfect location! Just contact them and let them spoil you with all your senses…
4. Schokoladenmuseum, Köln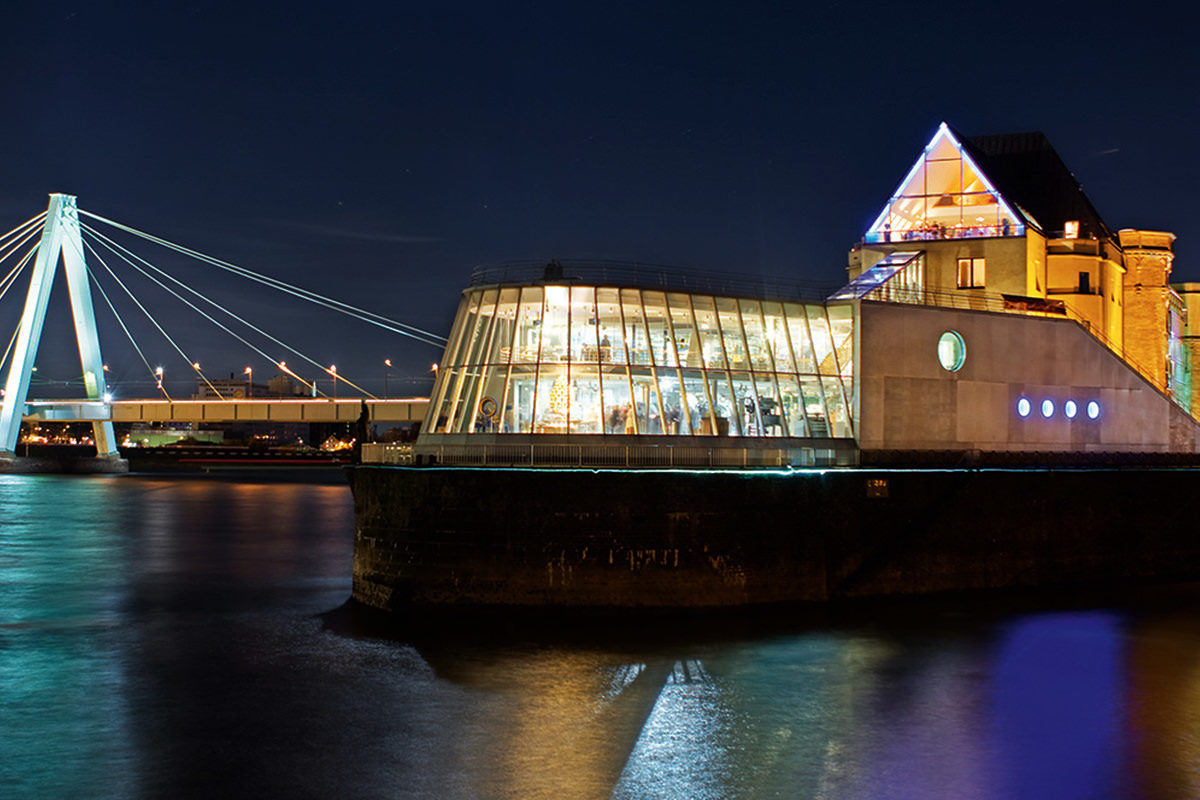 The Chocolate Museum would be already a great option, just for being… a chocolate museum. Then add to it the exclusive ambience and spectacular view, and you will have one of the best wedding venues in the Rhineland. There you can have exclusive tours, wine and chocolate tasting, a high-quality gastronomy, nice service and the romantic view of the Rhine and the Cologne Cathedral. The historic town hall is in a walking distance to the location, which makes everything even better. So, what are you waiting for?
5. Steamer in Lake Alster, Hamburg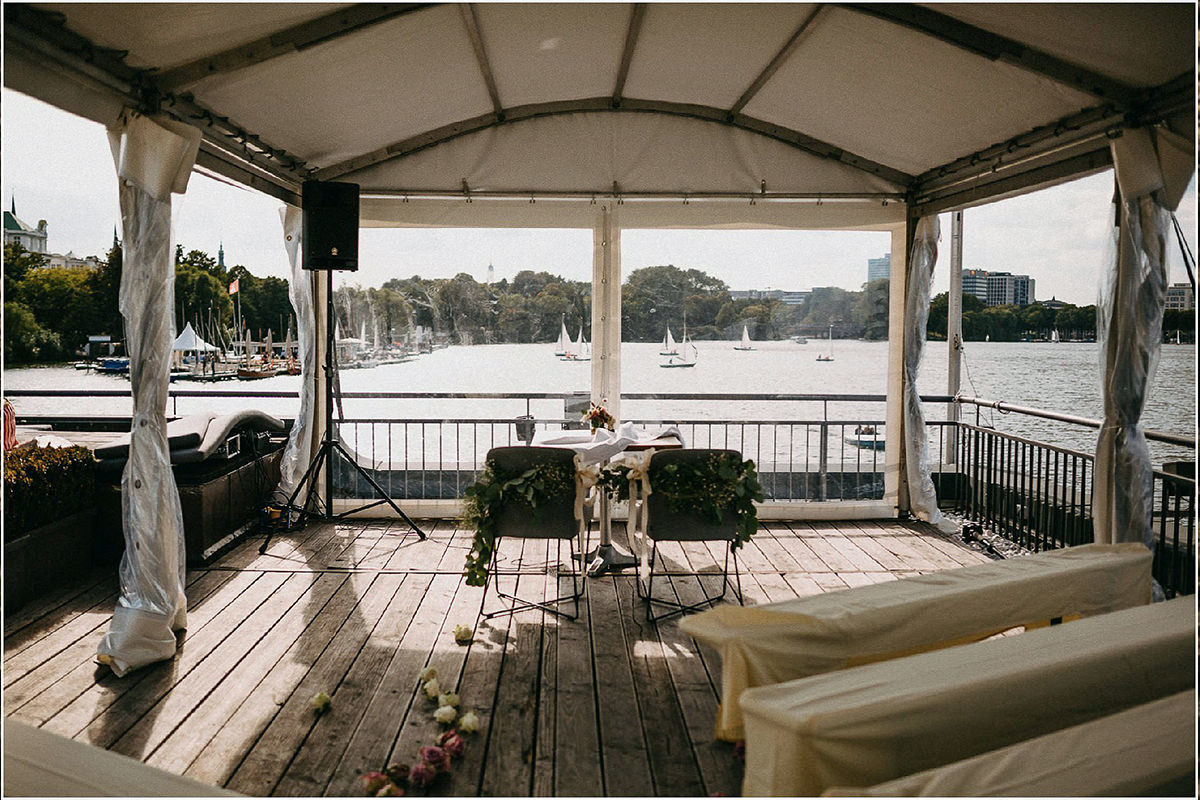 Have you ever thought about getting married in a boat? Well, I am here to tell you this dream can come true. On luxury sailing vessels, you will sail of in a romantic cruise to the sound of piano music while celebrating the happiest day of your life! Chic, relaxing and surrounded by natural beauty. You can dance with your beloved, family and friends from sunset until the next morning. And who wouldn't want to get married in such a legendary way? So anchors away!
6. Sanspareil Rock Gardens, Wonsees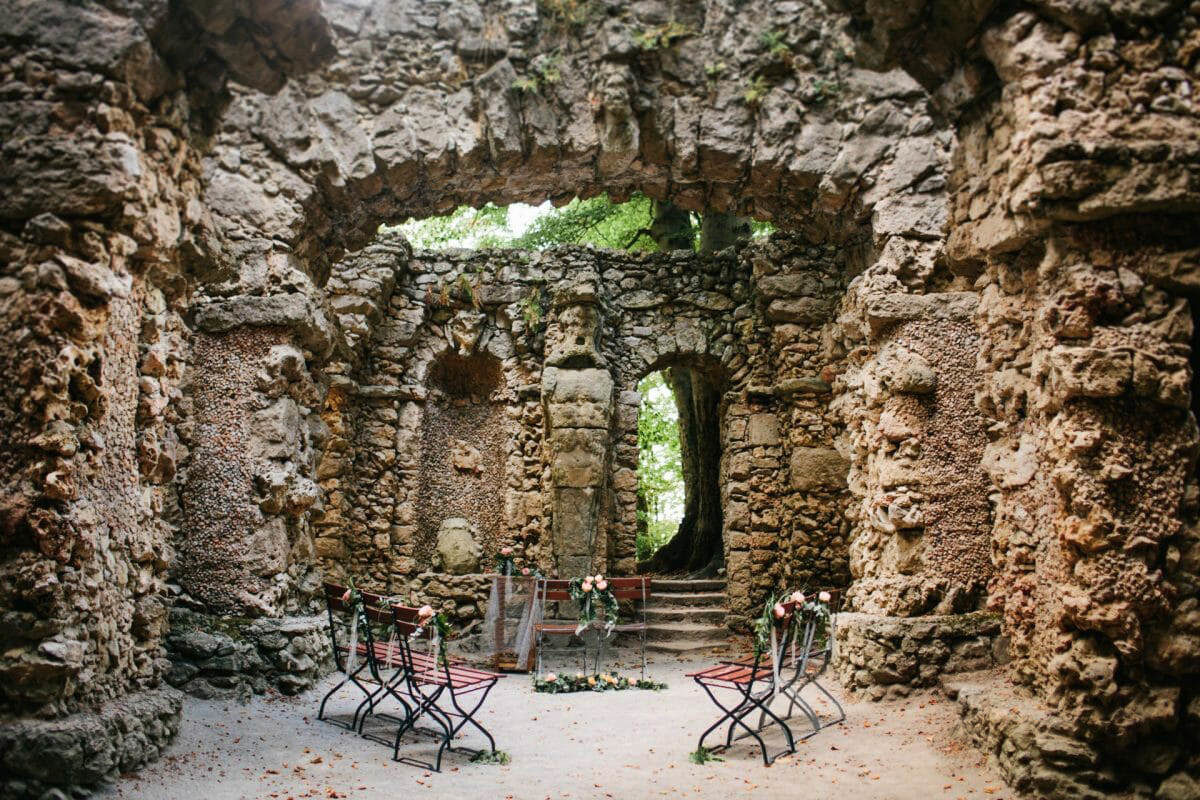 "Writing about the Sanspareil Rock Garden in a letter to her brother, Frederick the Great, Margravine Wilhelmine declared that Nature herself was the architect", their website says. In the mid-18th century, the location was dominated by these crazy rock formations. It was then transformed in a even more amazing place: small buildings made of wood or rock were added. Unfortunately, most of it was destroyed during a thunderstorm in 1830, and the garden was closed for te public for hundred years. Finally, in 1951, it was restored and in 1956, it was reopened. But even though the initial project was destroyed, the Gardens still maintain its mystical atmosphere that make it as a fascinating location to elope to Germany and celebrate your small wedding.
7. Eibsee, Grainau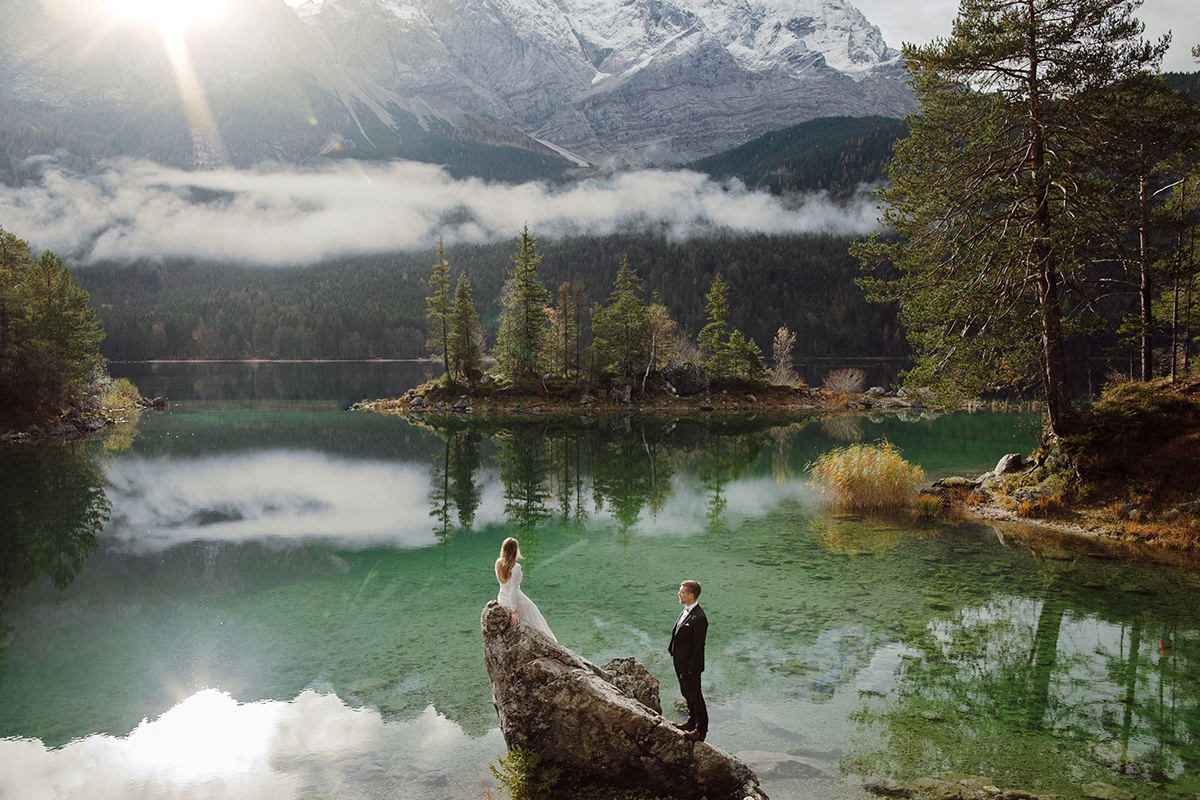 This lake could be either considered as a wedding venue in Germany, or just as the perfect place to elope and make stunning photos. Around one hour drive from the capital of Bavaria, you will encounter one of the most amazing lakes of the country. It is located at the the foot of Germany's tallest mountain – the Zugspitze, which makes the view even more incredible. It is possible to have a symbolic wedding ceremony anywhere around the lake. If you are looking for some privacy, you can get married in the private Maximilian Island, with up to 25 guests (and extra charge). Right at the shore of the lake, the Eibsee Hotel offers a restaurant and a large beer garden, where you can celebrate after the ceremony. If you mind about having people passing by, I would recommend avoiding this location in hot summer months, since you will find a lot of locals and tourists around. But if you are planning a wedding at spring, autumn or specially winter, I would say: go for it!
Love these places but have something more classic in mind? Check out this post about castles to get married in Germany.